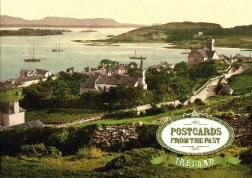 Published: August 2008
ISBN-13: 978 1 84758 076 4



175 x 156mm/ 28 postcard pages/
Paperback £6.99, €9.95

Postcards from the Past - Ireland
Postcards from the Past - Ireland is a refreshing glimpse of life in Ireland at the turn of the 19th century through the eyes of contemporary photographers.

This unique selection of photographs, many previously unpublished, make this book a real thing of beauty and charm as well as a valuable contribution to our understanding of the social and cultural history of Ireland.

Informative captions on the photographs complete this book and make it a delight to look at and study. What is more readers can even remove the postcards and send them to friends as real postcards.